What Makes Us Different From Other Property Managers In Jacksonville and St. Johns County ?
We get calls all the time how other companies are doing things wrong, and how we are doing things right! Below is a short list of what we do differently from other property managers in the Jacksonville and St. Johns County market.
This list highlights exactly  what makes us stand apart from the competition.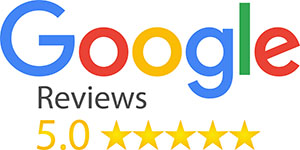 No Long Term Contracts
We have a love us or leave us, no strings attached policy. One of the facts we don't like is a lot of property managers want to hold a huge termination charge over your head. At Rental Guys we don't think that you,as a client, should be held to that and we do not believe in a long term  contract. Our love us or leave us  policy is a great guarantee.
Rent Payment Guarantee
If your home is vacant we do not charge a management fee.
Leasing Homes 7 Days a Week
In order to speed up the leasing process, Rental Guys facilitates showings on vacant properties – 7 days a week! Most of our competitors will only show your property when it's convenient for them, causing your home to take longer to get rented. Our process ensures that any prospect wanting to view your home can do so – 7 Days a week. Don't settle for a Monday through Friday company, Rental Guys  is working overtime.
Professional Photography and Video
Rental Guys understands that no matter how good your Property Manager may be, the iPhone is not capable of getting top quality photos and videos. However, we offer Professional Photography for all of our management accounts at no extra cost to ensure your property photos stand out from the competition.
View these sample Professional Photo vs. iPhone Photo
In addition to the color photos for all of our listings, we also shoot a video of the home to show off its unique features and give the viewer a better feel for the layout of the home that you just can't get from photos. Using video allows us to reach more potential tenants so you have a bigger pool of quality renters interested in renting your property.
We provide property reports with photographs and a detailed condition report of your home. These reports are performed by experienced and certified inspectors who report on the condition of your home with trained eyes We will give you pictures and comments about the property and it's current condition to include Property Code Violations, Insurance Company Risks, Maintenance Issues (Including A/C Filter), Hazardous Issues, HOA Violations, Unauthorized Pets, or Illegal Activity.
If we put a pet in your property, we screen that pet very carefully. When we put that pet in the property, we will actually pay for the damages exceeding the security deposit amount (up to $500) for any pet damage by an approved animal.
Happy Tenants Renew Their Lease
One of the most overlooked aspects of owning rental property is ensuring your tenants renew their lease, and stay multiple years. Each time you need to find a new tenant there are costs: Leasing Fees, Changing Locks, Make Ready Expenses, Realtor Commissions, Cleaning Fees, and biggest of all: Lost Income. Each week your home is vacant, you lose the rent that could have been collected, and you may have to pay the mortgage: Lose Lose.
So, Rental Guys works to ensure your tenants stay as long as possible, and below are some of the ways we do it:
– Handle Maintenance Requests Promptly
– Follow up after each maintenance request to ensure satisfaction
– Regular emails and calls to build a relationship with our tenants
Extensive Tenant Screening
When a tenant applies, it is our job to find out everything we can about that tenant. We look at employment histories, income, the rental history and landlord references, credit scores and other background verification. All of these are huge factors that help us decide whether we want to rent to a specific applicant. If we decide to completely reject an applicant, it's because of what gets revealed in the screening process.
Getting your home rented might start with advertising and marketing, but the tenant screening process is where we find the best person or people to put in your property.
8 Step Marketing Strategy
One of the things we have discovered is how to rent homes faster and with better tenants. We have a 8 step marketing plan we closely follow to ensure our homes are rented faster and sometimes before they even move to town.
Owner Electronic Payments
One of our policies at Rental Guys Property Management is that owner payments will arrive to the owner in their bank accounts quickly. That system flows in a very specific way.
We hope and expect that tenants will pay their rent on time each month, which means they'll pay on the first of the month. We say "hope" because there are holidays and weekends in the mix and you have to consider that sometimes they will pay on the 2nd or 3rd of the month. In our leases we give them a grace period when it comes to rental payments. So, assuming they do pay on the first, we have to wait for the payment to settle. When they pay us rent electronically, that payment still has to clear, just like a written check or a hard copy check would have to clear. Once it settles into our account we turn around and forward that rent to the property owner right away.
The bottom line is that we will transfer funds to our owners as soon as it clears the bank, generally around the 10th of the month, depending on holidays and business days.
A Country Wide Presence
We know that we can't learn everything in our own backyard . So, we have partnered with property managers across the country to share industry best practices and strategies. This has allowed Rental Guys Property Management to learn what works and what doesn't from those that have been in the business for decades. Just another reason why Rental Guys Property Management is one of the highest rated Property Managers in Jacksonville under Google reviews.